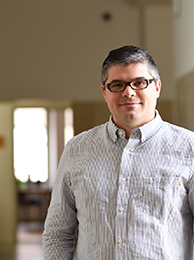 I work as Assistant Professor (tenure track) in the Laboratory of Pervasive Computing of the Tampere University of Technology. 
My research is mainly focused on Empirical Software Engineering. I am working on the identification and reduction of Technical debt, specially in case of migration from monolothics to cloud native applications. Moreover, I am supporting local companies to keep their sw maintenance under control by applying continuous quality monitoring tecnhiques.
Before moving to Finland, I have been Assistant Professor at the  Free University of Bozen · Bolzano from 2015 to 2017, post-doctoral research fellow in the Software Engineering Process and Measurement Group of Technical University of Kaiserslautern (Germany) from 2013 to 2014 and research fellow at the University of Insubria from 2007 to  2011, where I also received my  PhD in Computer Science in Jan 2011 with a thesis on Quality models for Open Source Software.