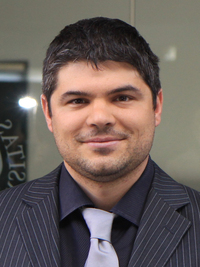 Davide Taibi Ph.D. works as Assistant Professor at the Free University of Bozen · Bolzano.

His research activities mainly focus on Empirical Software Engineering in Software Quality, Open Source Evaluation, Agile and Lean methods. Moreover he teaches Software Factory and Introduction to Management Engineering to bachelor and master students.

Formerly, he worked in the Software Engineering Process and Measurement Group of Technical University of Kaiserslautern (Germany) and at the Universita' dell'Insubria in Como - Italy where he obtained his Ph.D..