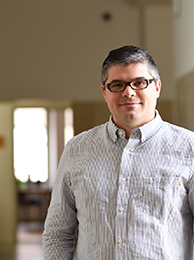 I work as Assistant Professor in the Software Engineering Research Group (SWeSE) of  the Free University of Bozen · Bolzano where I teach Software Factory and Introduction to Management Engineering.
I received (cum laude) the Laurea in Computer Science from the University of Insubria (Italy) in 2006 defending a thesis on Open Source Selection and Adoption Models, advised by Prof. Luigi Lavazza. I have been research fellow at the University of Insubria from March 2007 to December 2011, where I also received my  PhD in Computer Science in Jan 2011.
From January 2013 to January 2015  I have been Senior research fellow in the Software Engineering Process and Measurement Group of Technical University of Kaiserslautern (Germany).
My research interests include software maintenance and evolution, mining software repositories, and empirical software engineering.